They face harassment including death threats and racist abuse. Why are social media sites and police unable or unwilling to tackle the problem?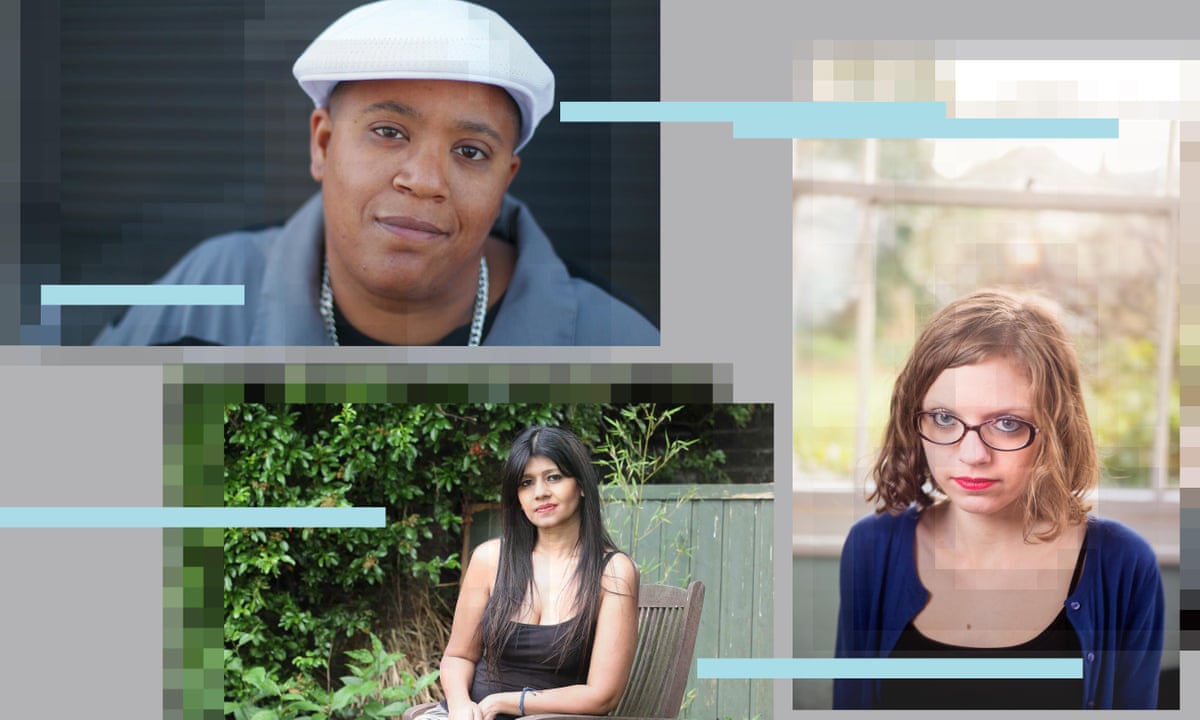 For the past 16 months, Suzanne Fernandes has been targeted online with racial abuse, pornography and death threats. The two individuals she believes are responsible share many similarities: an interest in far-right politics, an ability to create multiple anonymous fake social media accounts, and past convictions for extreme internet harassment.
After making 126 crime reports to the British police and numerous reports to Twitter and Facebook, Fernandes feels destroyed and defeated. Both men, who cannot be named for legal reasons, are known to law enforcement agencies and social media companies as convicted social media aggressors, a fact that she believes makes a mockery of the promises of the big tech companies to take such abuse and threats seriously.
Fernandes, a youth worker in London, said: Its been a constant, targeted, harassment campaign. There have been threats to kill and rape me. Various accounts sent tweets saying I had 10 days to live and images of extreme pornography were sent to me. This has been the worst time of my life.
Revelations about the continued activities of the two men comes as the police in England and Wales admit that the scale of harassment, threats and abuse online threatens to overwhelm them.
The sexualised and threatening abuse of Fernandes began when she challenged the racism of a member of the far right on social media an attempt at so-called counter speech, which tech companies are encouraging across the globe to create a grassroots movement against hate speech on their platforms.
But all it did for Fernandes was elicit violent threats. The abuse has drawn in her family, as one of the perpetrators obtained a picture of her son through Facebook and used it to create a fake account from which he sent lurid messages.
Who is responsible for fighting online abuse?
In multiple reports to the Metropolitan police and to Twitter and Facebook, Fernandes has produced evidence of how the men are abusing her, including links which reveal connections between one of her abusers and multiple anonymous social media accounts. Accounts are taken down when she reports them, only to be replaced by new ones, often within minutes.
The Met is investigating the harassment and threats to Fernandes. The force said both men were arrested on suspicion of malicious communication then released on police bail.
Fernandes is growing increasingly frustrated at how long the investigation is taking, and the lack of any effective action by Twitter. In a recent complaint to the social media platform about one of the men allegedly continuing with the abuse while on police bail, Twitter responded by recommending she mute the account, contact law enforcement or reach out to a trusted individual.
The latest threats to Fernandes include images of knives and crime scenes, and a warning to watch her back.
Reporting to the police has only led to more abuse. Images of Fernandes and her children were posted on a website hosted by WordPress in early March. The posting read: She baits people on Twitter to troll her so she can make reports to the police.
When she attempted to get the images taken down, she received the following response from WordPress, a US-based blogging and website content management company: WordPress.com is in no position to arbitrate content disputes or make any form of legal judgment on allegations or claims, including defamation.
Fernandes believes social media platforms need to be held legally accountable for the abuse they host.
I believe the liability falls with Twitter and others: they should be prosecuted for aiding and abetting convicted trolls who have already been through the judicial system once, she said. There are so many reports that Twitter is combating trolls. I can testify that they are not, just on the evidence of this Met police investigation.
Hate speech in droves in San Francisco
In San Francisco, Malkia Cyril logs on to Facebook every morning to manage the international and local pages for the Black Lives Matter group. Cyril, the executive director of the Center for Media Justice (CMJ), said it was an arduous task.
Its hate speech in droves. The number of horrific, threatening and just awful statements that are being made about black people is out of control, Cyril said. I spend hours every day deleting, banning and blocking the hate from our pages.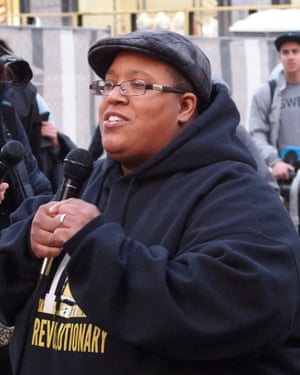 Read more: https://www.theguardian.com/technology/2016/apr/11/women-online-abuse-threat-racist